Antura Projects Alternatives
In this article we will take a closer look at the Antura Projects software and provide an overview of some of the different software alternatives to Antura Projects in the PPM space today.
What are PPM software tools?
Project portfolio management software is just a digital tool that that helps facilitate the projects and project portfolio management processes by providing oversight and different means to efficiently manage project data, resources and other project elements.
About Antura Projects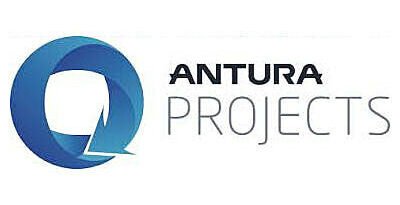 Antura is a company that has been providing organizations and companies with the Antura Projects PPM tool since 2001, which is a complete solution for project, portfolio and resource management.
Over the years, Antura's team has gained vast experience from different industries and therefore have a great understanding of customers' challenges and needs, which has translated into their software product. As a result, this PPM software today has a large user base of individual and corporate customers.
The Antura Projects PPM tool has the following features:
Portfolio Management

Resource Management

Project Planning

Cost Management

Benefit Management

Time Reporting

Document and Issue Management

Risk Management

Project Collaboration

Reporting & Analysis
It is a software product with an easy-to-use interface and powerful features to support companies in managing projects and project portfolios.
Antura Projects alternatives
If you are considering alternatives to the Antura PPM software, you can check out the list bellow featuring some of the best solutions for project and portfolio management on the market today:
PPM Core by Synami

PPM Core is a new enterprise PPM  software solution developed by Synami, a company with a proven track record of delivering innovative software products in the project management vertical.
The PPM Core platform provides a centralized cloud-based solution that facilitates efficient collaboration between teams and all project participants, as projects and project environments become increasingly complex.
PPM Core features several integrated modules, with few of them available today, while several to be introduced later down the product roadmap:
Universal Project Viewer

Project Portfolio Management
The platform directly addresses the growing challenges of today's state of project management where:
Multiple companies and different teams from one or more companies involved in a project.

Data exchange challenges happen due to the use of different tools.

A lack of focus on data driven decision-making is increasingly present.

There is an increasingly higher demand for consolidated and combined data.
The PPM Core platform provides a fast and easy way for project participants to access and view project information from anywhere and at anytime, while enabling efficient cross organizational and cross team communication.
It uses the data from different project schedules (Primavera P6, Microsoft Project and other tools), and provides it to the relevant team members in an easy to use way, accessible from a single location, all without the need for additional software licenses.
Additionally, the platform introduces a unique project-based licensing that allows all project participants to get access to project data and be involved in the project operations, as well as features a simple to use portfolio management and project reporting functionality.
Learn more about PPM Core by booking a personal online demonstration with one of the team's dedicated account managers and learn how it can benefit your organization.
Microsoft Project & Portfolio Management

The Microsoft project and portfolio management solution is one of the most widely used products for project and project portfolio management.
The MS Project tool is available in different versions including the Microsoft Project Standard, Microsoft Project Professional and the Microsoft Project Server, which are part of the MS Project on-premise family, as well as the the Project online edition.
MS Project Standard has built in features to support the creation of project plans, staffing and budgeting, task management as well as project reporting.
The MS Project Professional on the other hand, is a more advanced version that has additional functionalities compared to the Standard that focus on providing greater support for collaboration, and resource management. Additionally, this version synchronizes well with the other MS Project versions such as the Project Online and Project Server.
Microsoft Project Server is a central platform for multi-project and portfolio management that features support for reporting, planning, resource management and extensive collaboration.
Microsoft Project Online, on the other end is a more flexible online solution that can be used for Project and Project Portfolio Management on daily basis. Project Online features powerful management capabilities for planning, optimizing, prioritizing and managing projects and project portfolios.
Smartsheet

Smartsheet is a modern project & work management platform that offers a different project views, workflows, reports, and dashboards to help manage resources, and schedules.
Smartsheet for Project and Portfolio Management (PPM), empower teams to work together towards a common goal on collaborative and flexible platform.
The platform allows operational leaders to create replicable project management frameworks, while empowering project teams to be more nimble, creative, and efficient.
Planview Clarizen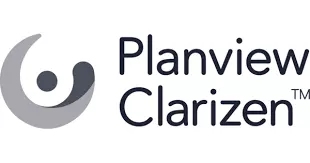 Planview Clarizen is another software product that enables PMO practitioners and teams of different sizes to gain real time visibility across all their project, automate workflows, proactively manage risks, and deliver greater business impact.
Planview Clarizen features include: (primer features)
Dynamic Reports and Dashboards

Portfolio Roadmaps

Goals Management

Slide Publisher

Risk Management
Sciforma

Next on the list is the Sciforma's SPM/PPM solution, a well know project, project portfolio and work management solution.
Sciforma is set to help companies decrease the time it takes to get their business strategic goals accomplished by focusing to provide support that impacts improved decision making, more realistic project staffing, and faster project execution.
Some of the Sciforma PPM tool features include:
Project planning, including dependency management.

Resource management, and capacity planning.

Managing budget and costs in real time.

Risk Management.

Automation of tasks and centralization of data.
Celoxis

Celoxis is another project portfolio management software that helps project professional to solve complex project related issues and manage projects more efficiently.
The Celoxis project management software is an all-in-one solution that enables project teams and users to manage projects, workflows, resources and more, as well as offers unique reporting features.
Celoxis offers the following features:
Support for Agile Methodologies

Budgeting/Forecasting

Change Management

Client Portal

Collaboration Tools

Cost-to-Completion Tracking

Customizable Templates

Dashboards

Gantt/Timeline Views

Idea Management

Issue Management

Kanban Boards

Milestone Tracking

Portfolio Management
Planisware

Planisware offers two enterprise PPM solutions: the Planisware Enterprise and the Planisware Orchestra.
The Planisware Enterprise is an integrated all around PPM platform that brings together the different project elements such as budgets, forecasts, schedules, and resources in one place from where you can ensure that your company strategy matches the development of your projects and project portfolios.
Plainsware Enterprise focuses on strategic portfolio management  and innovation management, while Planisware Orchestra is Planisware's primary software for adaptive project management, and PPM collaboration.
Summary
The PPM market today is full of different software tools that have potential to answer different specific company needs and project requirements.
We hope that this list has managed to provide you with some useful alternatives you can additionally look into when selecting your project portfolio management solution of choice.